Over 60 Years of Industry Experience
Learn how our experience has created a significant impact in organizations through sustainable behavioral, cultural and system improvements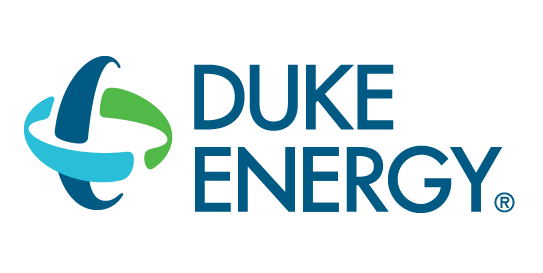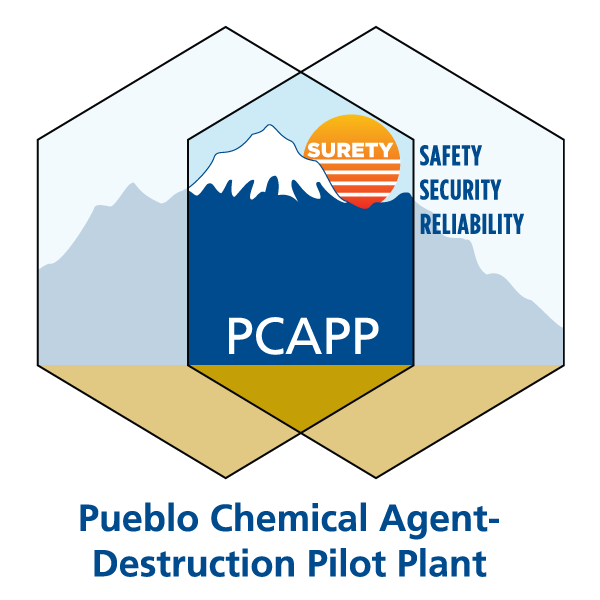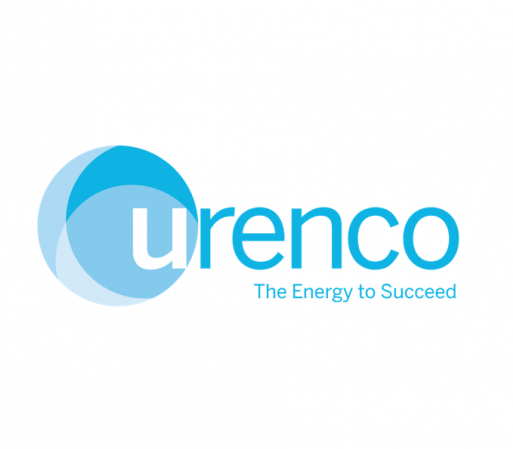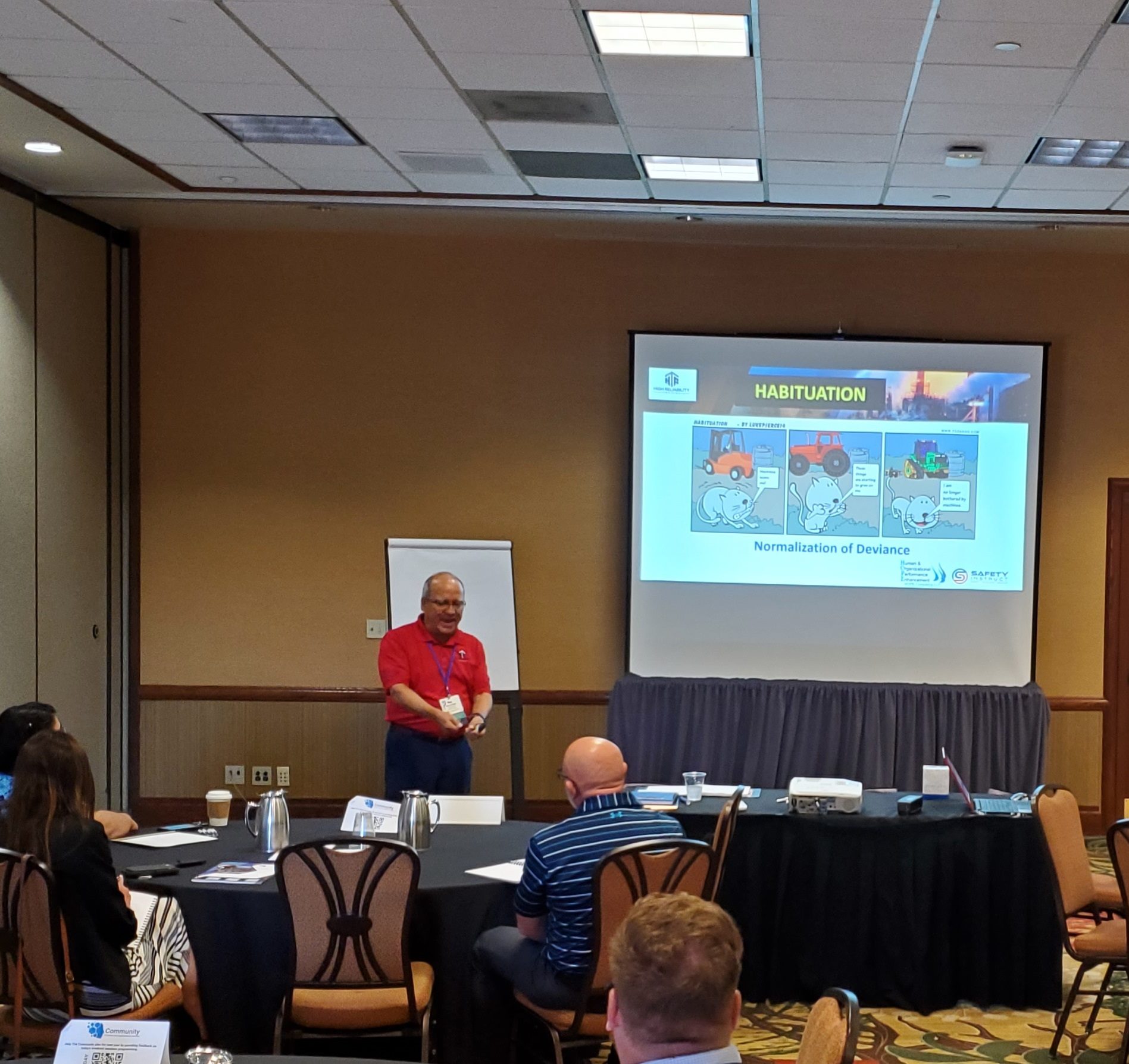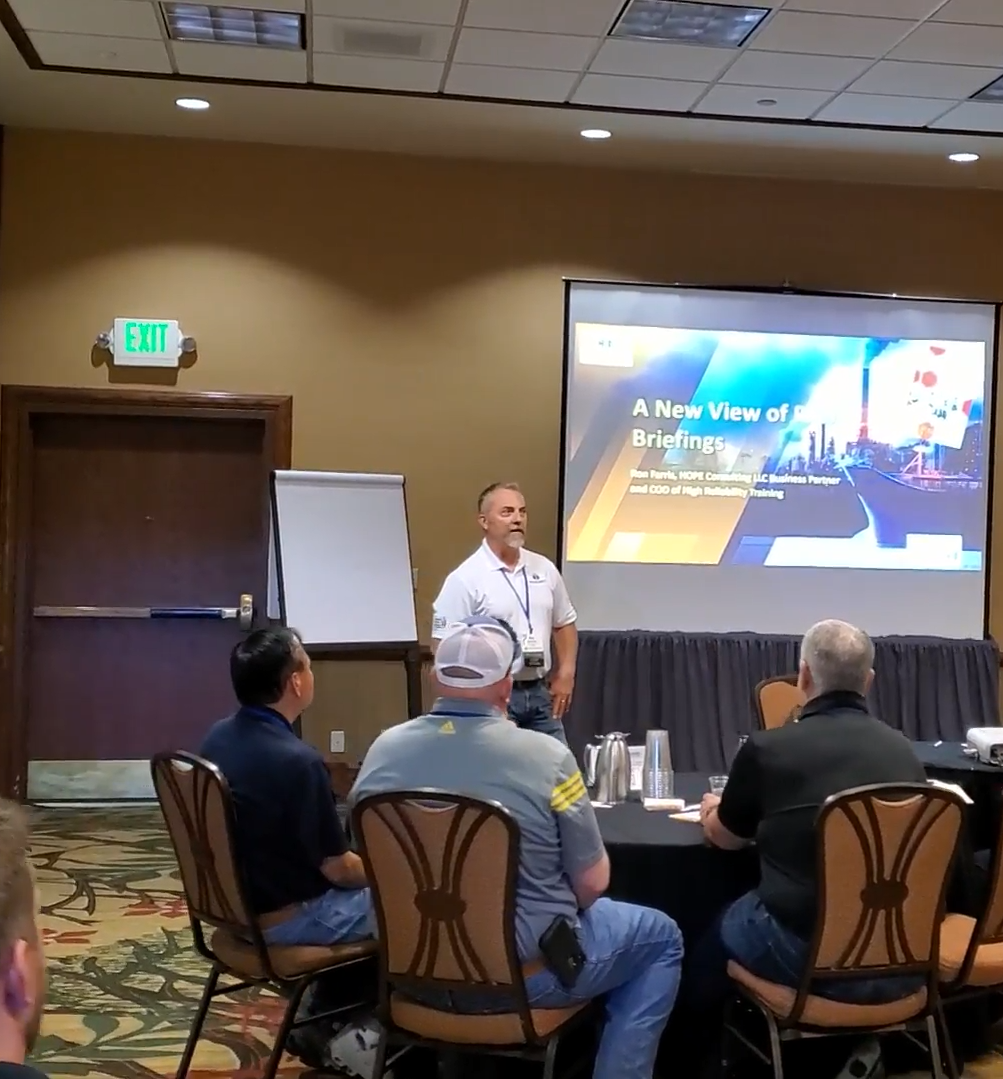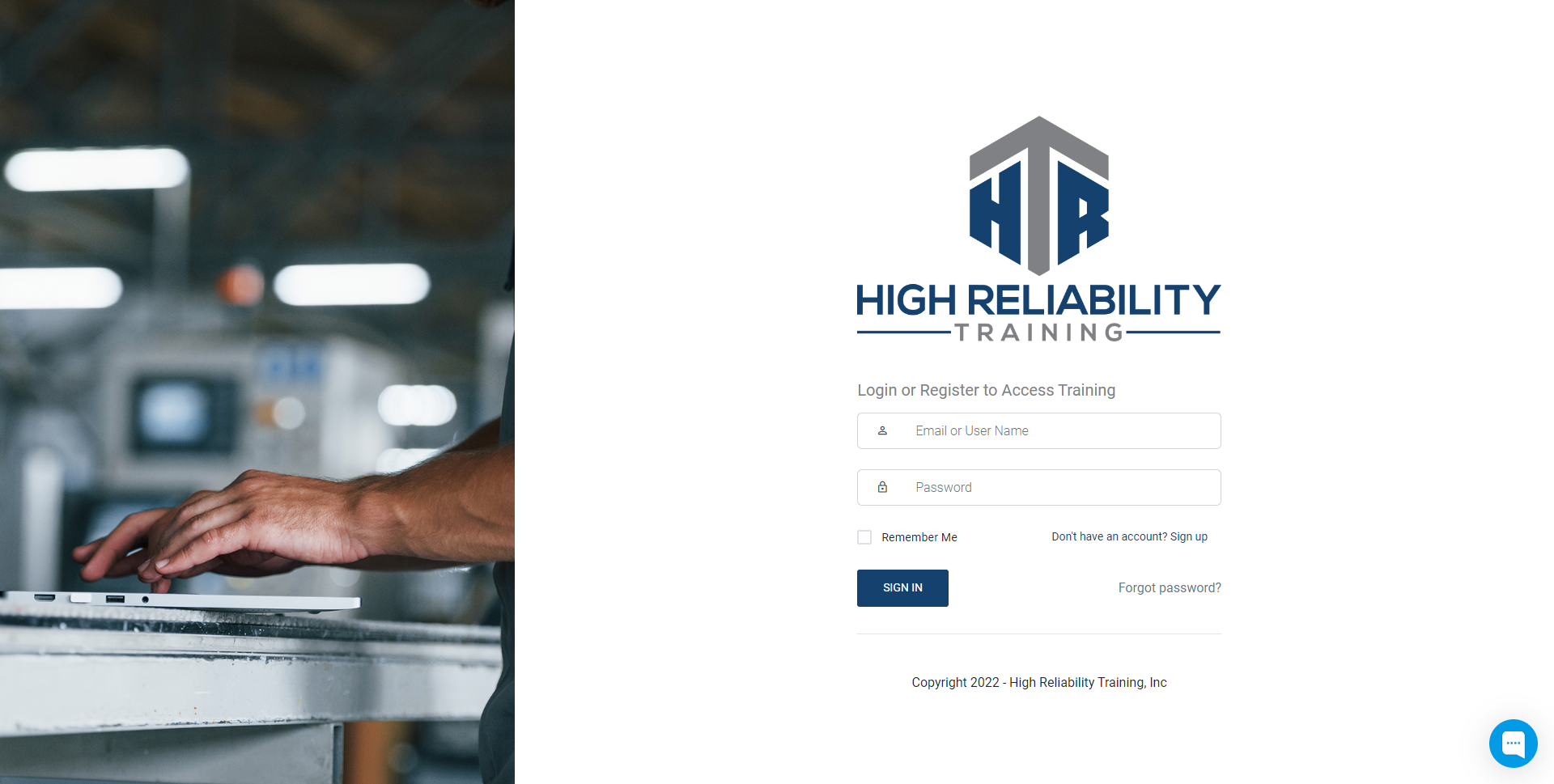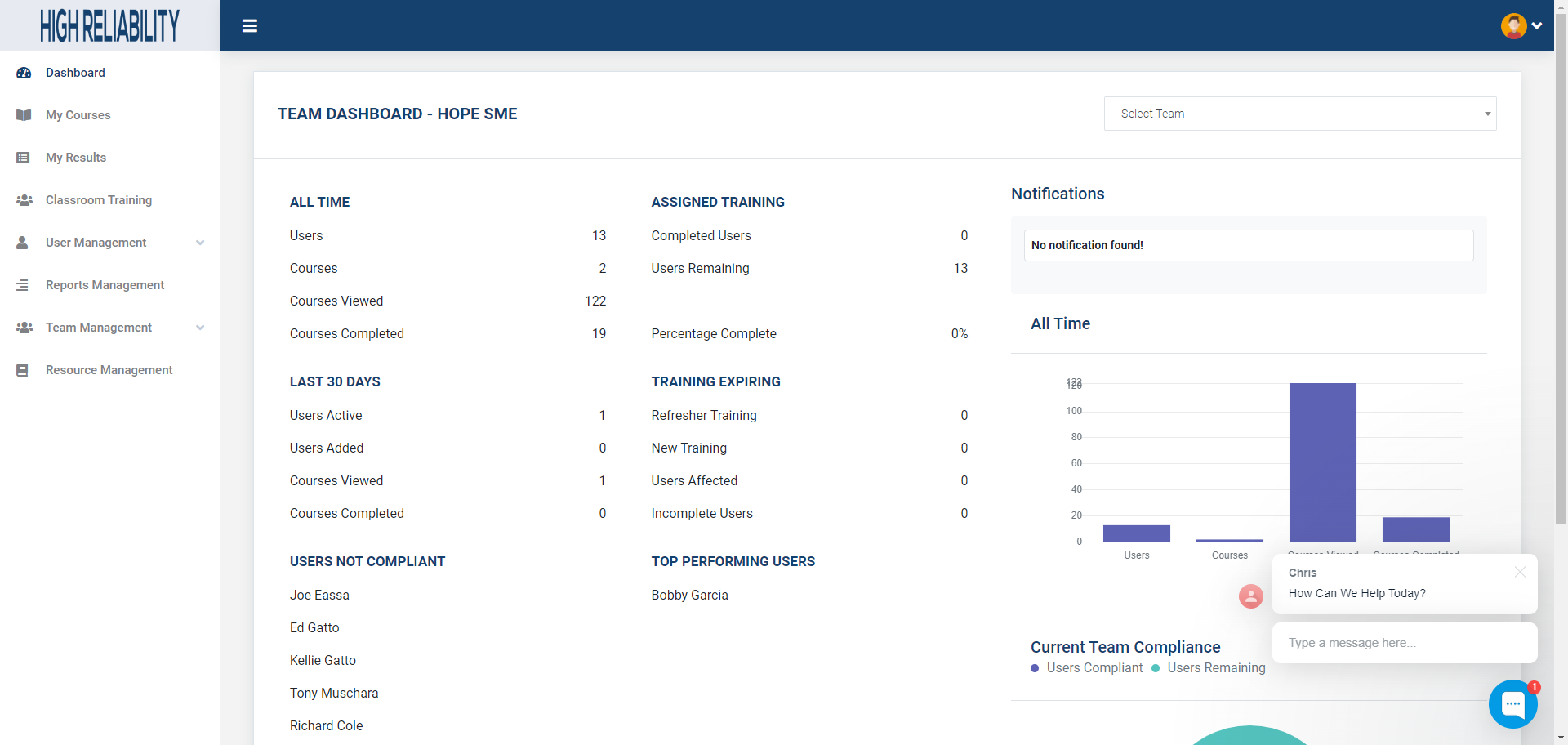 High Reliability Training
High Reliability Training was formed because of a lack of quality online and video based curriculum in the areas of Human & Organizational Performance (HOP) and High Reliability Operations (HRO). HOPE Consulting LLC, an industry leader in HOP and HRO onsite consulting, partnered with Safety Instruct, an industry leader in safety based video production and software development.
The joint offering is a company with over sixty years of combined experience in the areas of HOP, HRO, safety, consulting, production and software based development. The creation of this "bridge" between technology, video and real world situations has given High Reliability Training the experience it needs to create the most comprehensive and effective online training curriculum currently available.
Read More

on Our Team Below!
Rey Gonzalez
Chief Executive Officer
Rey Gonzalez is the founder and president of HOPE Consulting LLC and CEO of High Reliability Training, Inc. A power plant professional with more than four decades of diversified technical, organizational, and analytical problem-solving experience, Rey has spent most of his professional life working to improve safety, quality, and profitability through the enhancement of human performance. He offers a keen focus on improving leadership coaching, helping management and workers understand their roles in the use of human performance tools, as well as helping supervisors and managers understand the importance of organizational defenses and their role and responsibilities for shaping the behaviors desired in the organization for high reliability operations. He has been fully engaged in the study of human behavior and organizational effectiveness, specifically focusing on the impact that processes, programs, and management engagement have upon individual worker performance.
Rey created Coaching to Enhance Performance© a behavior-shaping collaborative approach to feedback after observation of work activities, and Trigger Training©, a first-of-its-kind training in human error reduction enhancing worker's Stop Work Authority. He also offers executive-level mentoring to enhance leader behaviors around coaching that creates the desired culture within an organization.
Rey's favorite presentations are:
Why Stop Work Authority is Not Enough
Coaching is an Engaging and Collaborative Session
Safety Leadership
Ron Farris
Chief Operations Officer
Professional Experience
2016-Present: HOPE Consulting LLC, Business Partner / Chief Operations Officer
2020-Present: High Reliability Training LLC, Business Partner / Chief Operations Officer
Ron is an author and experienced practitioner in Human & Organizational Performance (HOP) and High Reliability Organization (HRO) that provides support for a variety of high-risk industries that includes: analysis of operational data to help front-line workers, line managers, and leaders of high-risk operations protect their assets using proven risk management methods, and error-prevention and mitigation strategies. Ron also develops and delivers:
Co-authored Critical Steps: Managing What Must Go Right in High-Risk Operations
Customized HOP and HRO workshops, webinars, and classroom training
Video-based HOP and HRO training
Observation and feedback training and mentoring
Leadership development, training and mentoring
Asset protection and risk management strategies
Accident / Incident investigation training and mentoring
Keynote speeches
Daniel Wilder
Chief Technical Officer
Daniel Wilder graduated from Maryville College with a Bachelor's Degree in Business Administration. He has been actively involved in Health and Safety employee training since 2005. Over the past fifteen years, he has been a part of every stage of the safety and resource training process, with an extensive background as a consultant in a variety of industries with hundreds of clients. Daniel has managed multiple teams in numerous environments, as well as personally designing and developing software platforms, media, and marketing. In late 2015, Daniel founded Safety Instruct, a company focused on bridging video, technology and company issues into training and culture. The diversity of experience has afforded Daniel the understanding and importance of uniquely providing products and services to fit the needs of the evolving training landscape.