Trigger Training ™
Many undesirable events occur as a result of people proceeding in the face of uncertainty. At High Reliability Training (HRT) , we have discovered, through analysis of multiple events, that there were visual cues that existed 90% of the time, prior to the event that could have informed the workers that something was not correct and that holes existed in current organizational defenses. However, in most cases this information was not acted upon and resulted in an undesirable event. Even though this is a disappointing fact, we still believe that front-line workers are the solution as they touch the system daily and can identify the Triggers that are present that are telling you something is wrong with your defenses, that is, if they are trained properly on how to respond when faced with Triggers.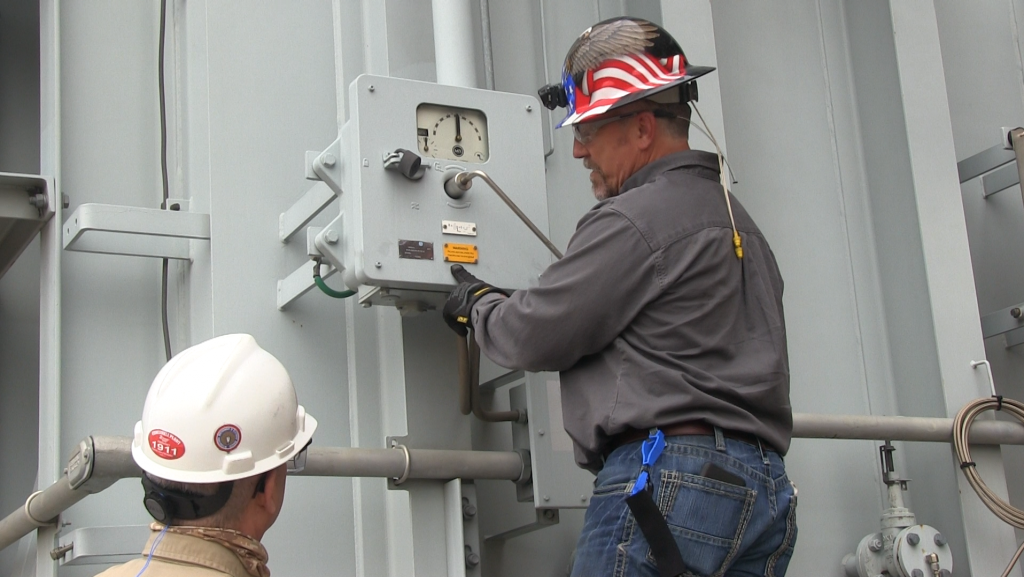 Although humans are fallible, errors can be minimized and protection against incidents and events can be managed. Incidents and events can be eliminated which will result in improved safety, improved quality & reliability, enhanced production, and personnel and patient safety. HOPE has designed this unique training to eliminate events in times of uncertainty.
Trigger Training™ is designed to aid all employees in identifying when they are in a state of uncertainty and it's time to STOP and seek assistance. HOPE has found that typically there are visible "triggers" that precede an undesirable event. Also, many people state in interviews, after an undesirable event, they were "certain" they were on the right path! Some have said they do not believe you can know when you are in uncertainty space when "you don't know, what you don't know." HOPE has an answer to this challenge via a 4.5-hour course based on a variety of high-risk industry operating experience.
Through the simple identification of these visible "triggers" all employees can become proficient at STOPPING WHEN UNCERTAIN and remain confident in the use of their "STOP Work Authority". HRT has developed a video-based course designed in such a way that it is cross cutting and useful for a larger variety of high-risk industries.
Our unique High Reliability Trigger Training™ course utilizes a variety of real-life case studies from  "various" industries to illustrate how each student can learn to easily identify visible "triggers" that preceded an undesirable event. We have found that sensitivity comes through education and reinforcement of the principles and practices provided in our course. Data collected from undesirable events has allowed us to create four unique categories of Triggers. Each student will not only learn the four types of Triggers, "but" they will also be able to effectively leverage this information to proactively prevent an event in real-time. Trigger identification and proper handling can eliminate the undesirable events you are currently experiencing.
We have also found that most organizations collect little, if any, data on existing hazards or preventive activities to eliminate emerging risks to their assets (people, equipment, facility, and/or products). This conclusion brings us to the questions, "are your leading indicators a sufficient source of data for your organization to prevent events and how are they used to shape the behaviors you want in your organization?" We believe the answer is "no". The greatest impact comes when actual impending asset damage or danger is recognized, and the work force prevents events in real-time using "Triggers" identification and disposition. Triggers are "real-time performance indicators" that are actionable and predictive by design.
High Reliability Training is accredited by the International Association for Continuing Education and Training (IACET) and is authorized to issue the IACET CEU.
Trigger Training Objectives
ANALYZE the importance of recognizing "triggers", and other error precursors.
RECOGNIZE the relationships of "Organizational Weakness", "Triggers" and "Error Precursors".
When given a case study, IDENTIFY "Triggers" and other Organizational Weaknesses (Latent or not).
DEFINE a proper STOP and validation methodologies when faced with a visible "trigger" based on risk. Training™
Using the Swiss Cheese model (©James Reason 1997), IDENTIFY where "Triggers" reside on the model.
EXPLAIN the importance of verbalizing a Questioning Attitude and the accuracy of your Questioning Attitude based in intuition.
DESCRIBE the relationships of error rates and where triggers reside in Performance Modes (©GEMS Model 1979, 1982, 1987).
EXPLAIN the relationship between Questioning Attitude and Stop If Unsure.

NOTE: Optional enhanced objectives can be customized to any desired focus area or audience.
Schedule a Call to Learn More